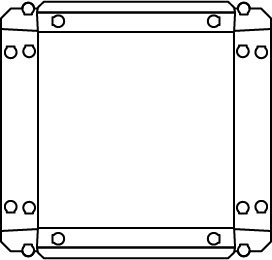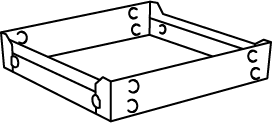 Dimensions
325 x 325 x 30 mm
295 x 295 x 30 mm
Open Top Stackable Pizza box, great way to save space and money for multiple pizza orders from the same place. Available in plain Kraft, White or with standard prints.
Features
Standard Sizes available
Standard Prints available
High-resolution flexographic printing with 3-4 colours
Bespoke options to meet your exact size and shape requirements
Made from high quality certified corrugated cardboard, with heat retention properties and moisture evacuation materials to ensure product freshness
Supplied flat in packages of 50 or 100 pcs for more storage space and reduced transport cost
Compliant to all EU food safety requirements

Our team of specialists can help you Customize Every aspect of your box!